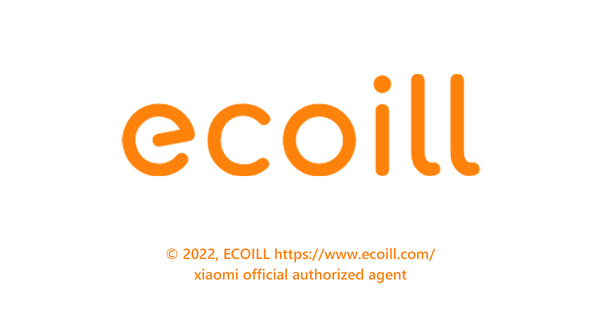 Company Profile
Ecoill was established in August 2021. It has a full range of agents authorized by xiaomi and Dreame. It adopts the operation model of dual headquarters in Spain and Shenzhen, and has warehouses and business entities in Europe and the United States. It is committed to cross-border foreign trade, electronic B2B(A) networked B2C(B) business model for products.
Ecoill was founded to share high-quality choices with consumers around the world. We hope to express our enthusiasm and integrity through our platform. Ecoill's first priority is to satisfy customers.
Ecoill has long maintained strategic cooperation or business relationships with Xiaomi, Dreame, and nearly 100 cross-border Xiaomi companies, covering more than 100 countries and regions around the world. The platform has over one million customers and 10 million fans. The platform channels cover Facebook, instagram, Pinterest, Tik Tok.
 Xiaomi officially authorizes the Shenzhen company in China (Haoming Network Technology Co., Ltd.) as the general operator and has branches in Spain, France, Germany, Italy, Portugal and other countries. The overseas warehouses are quickly packaged and shipped, from ordering to confirming the order. - Warehouse packing-delivery-arrival integration process only takes 1-3 days. Our service is the guarantee of quality.
Brand supply
We guarantee that all products are original and authentic, and are endorsed by our brand partners. We guarantee that we only use reliable ones.
Comprehensive quality control
We strictly follow our quality control standard. The analysis of the samples is a necessary process prior to sending them to our warehouse; Each item is carefully selected to ensure that all products meet customer requirements.
Accesible price
Our products go directly from the manufacturer to the customers, which ensures that the product we offer is affordable and affordable.
Our services
Shipping in 24h
Self-built logistics system
We offer multiple options to accommodate all delivery needs. Find your shipping options and select the ideal way to deliver your products at checkout.
Our e-commerce logistics centers are located around the world to meet different requirements and provide fast delivery. Spain-based logistics centers can ship and handle thousands of items.
Global warehouse
Ecoill has local warehouses around the world. All orders shipped from our local warehouse will be shipped within 24 hours. We also have warehouses in Spain, Germany, Italy, France, Mainland China and Hong Kong to support global shipments.
Payment security
The payment channel of ecoill is to cooperate with the official shopify payment of shopify. Shopify payment has the highest level of security certification in the global financial industry, PCI DSS LEVEL 1, Visa, MasterCard, American Express, Discover, UnionPay International, JCB and other certification service providers or acquirer qualifications, Google Pay and Apple Pay PSPs certification.Make your payments more secure.
Simple return in 30 days
The following warranty information covers most of the products sold by Ecoill . For other exceptional issues, please see the Return and Refund Policy.
Unconditional return within 14 days from the date of receipt.
Returns for quality issues within 30 days from the date of receipt.
Warranty for quality issues within 2 years from the date of receipt.
Some products have different requirements and return policies. Consult Customer Service for details.
Email:ecoill.service@outlook.com